How do you end a year in which everything was different? A year that was so drastic… A pandemic has completely turned our lives upside down. We have felt isolated, anxious, restless, sad and insecure. So it's not weird if you long for 2021. It's clear that this past year has changed us and the world, but not all of these differences were negative.
All the time at home has taught us a lot, though. I think for many, we are learning life lessons and resetting our priorities. In this blog post, I'll highlight some of these lessons because we need to hang on to those, even when we start moving forward and go back to whatever new normal awaits us. Enjoy reading!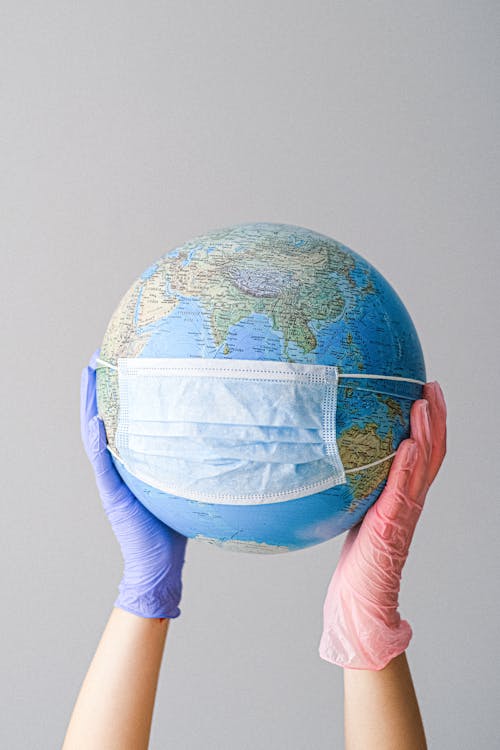 1. We need to slow down
We live in a world with a "Go faster. Do more." mindset. We are constantly under pressure to be productive, to compete and be better than our peers or ourselves, and to never take breaks. While this has resulted in many of us being successful and making our dreams come true, this isn't sustainable. We are burning out, we are getting tired, and we are hiding our depression. In essence, we have lost our work-life balance. We needed to get it back and start living our best lives.
The antidote to the "always hustling" mindset is "slowness." Thanks to the lockdowns and pandemic we are learning to slow down. We need to live one day at a time and pay attention to where we are at. This time allowed many of us to reprioritize what is really important because the reality is that some things really can wait, and some things are worth waiting for, as annoying as that may be.
2. Mental health is important
Mental health is integral to living a healthy, balanced life. What we're going through right now, dealing with being confined, coping with boredom, going crazy in our homes, learning to cope with our fears, and struggling to keep our sanity…. some people fight this battle every day, every week, every year. To simplify it further, life is made up of all kinds of nonsensical stuff we have to deal with, and now it's worse due to the pandemic.
Mental health is an essential part of our health and needs to be continuously addressed, just like our physical health is. I hope that this pandemic will bring to light the need to have regular mental-health checks and care. Emotional and mental health is important because it's a vital part of your life and impacts your thoughts, behaviors and emotions.
3. We don't need much to be happy
I could probably fall into this category. Spending money is a wonderful stress reliever. But how much of our spending is actually necessary? I'm saving a lot of money right now, mainly by not eating out and not buying things I don't need. Funny thing, I don't feel like I'm missing out.
Hopefully, this has shown us that we don't need much to be happy, what we have is good enough, and we need to be thankful for it, the rest is just excess and look how easy it is to cut it out of our lives! Those items you thought you couldn't live without? Guess what, you're living without them now, and you're surviving…
4. Life is more flexible than we think
The pandemic has been a time of extraordinary change, and we have had to rapidly change and adapt to the evolving situation. Many individuals have lost jobs and have been forced to find creative ways to pay the bills. Many others began working from home. Schools turned online with virtual learning. COVID-19 has been a testament to just how resilient we are as humans and our ability to be flexible and creative in the face of uncertainty.
Everything won't go as planned in life, if you're unwilling to adapt to uncertain events in life, you'll always be disappointed. There's more flexibility to who we are than we might assume. Flexibility is your willingness to adapt. It's your attitude. It also allows us to open up to new ways of viewing the world around us.
5. Prioritise your relationships with family and friends
This is a must, and I don't think we were doing this enough. We should all take a minute and appreciate what we are being given: a chance to reconnect and understand each other. An opportunity to work on our interpersonal relationships, let go of past issues, forgive each other, make new memories and get creative with how we are spending our time together. The people closest to you deserve your time and attention, and vice versa.
For those who feel they can't reach out to family, remember that not every family is made of blood. So find your people, your loved ones, and use this time to strengthen the bonds you do have. We're all in this together.
I hope you can use this time to find yourself and realize what truly matters to you and allows you to live your best life. Let's carry these important but simple lessons with us as we move forward so that we, as a society, are better as a whole because of this experience. 2021 will be a crucial year, a year where hopefully a lot will change (in a good way). We might say goodbye to the horrible year that was 2020, but it's upon us to make sure the next year will be, even slightly, better. I know everyone's tired but we have to keep going. This is not the end (yet).
Lots of love,
Sofie ♡