Hello and welcome to a new blog post! Last weekend was the 3rd anniversary of 'All About Sofie'. I can't believe I've been writing blog posts since 2017… Time really flies! In the past three years I've written more than 120 blog posts and I've had an average of seven thousand visitors. Sounds so crazy to me and I'm very grateful for every single person who's ever read a blog post of mine.
A blog's birthday is always something to celebrate. You've hit another milestone, learned a ton, and made a lot of great memories. To kind of celebrate it, I am going to do a round up of the last three years and talk about what I would love to do with my blog in the future. Enjoy reading!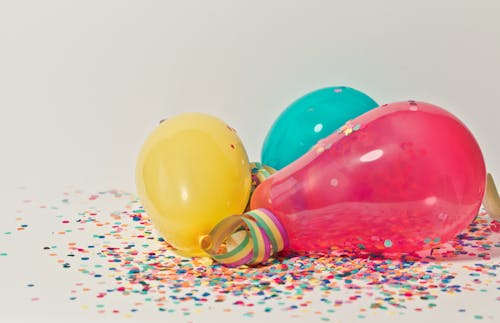 It all started in September 2017…
I studied Communication Management and I've always had a huge passion for writing. For some classes I needed to develop my own blog, to for example, talk about events we attended, trips we did, etc… Most students just uploaded the necessary blog posts and that was it, while I started building up my blog by writing more often. I really started enjoying it. From that moment on, I knew that blogging was going to be a wonderful hobby. I wasn't only able to expres my creativity and ideas but also to start creating my very own space on the world wide web.
There were moments during the past three years where I took a break or had a writers block. Last year I also had my doubts about in which language I was going to blog in. Thanks to the lockdown we faced a couple of months ago, I had te guts to finally start writing English blog posts. Why did I hesitate? Because Dutch is still my native language but since I became better in English, I noticed that this will help me to reach a wider audience.
Bye bye wordpress.com
Literally TODAY I bought my very own domain name which means that from now on the ".wordpress.com' part has been removed from my web address. It still sounds so crazy to me and I'm so happy I've finally taken this step. I'm sure this will bring new opportunities and chances for me as a blogger, but also for me as a person. I'm so ready to let my blog develop even further and to expand this lovely hobby of mine. Everything is going really well and exactly as I've planned, so I'm more than excited for the future of 'All About Sofie'.
What's next?
Even though I'm trying to be an ambitious person, you can never really know how everything will turn out in the end. Hopefully I will be able to keep blogging for another three years and who knows what this page will look like then? I'll keep trying to upload once and sometimes twice a week. I'll keep writing about lifestyle topics, music, fashion, travel and just every other topic that crosses my mind or interest. I'm so thankful that I had the opportunity to even start this blog and it is certainly not over yet!
Are you ready for what's to come?
Lots of love,
Sofie ♡