If you're following bloggers or influencers, you know presets are impossible to ignore these days… This type of fliter can be applied on your photos for an edited look. The software to use these presets is the Adobe Lightroom CC App. A preset makes sure all you Instagram photos match and gives you a cohesive feed. If you would like to add some free presets to your collection or want to find out how to create your own preset, then make sure to keep reading!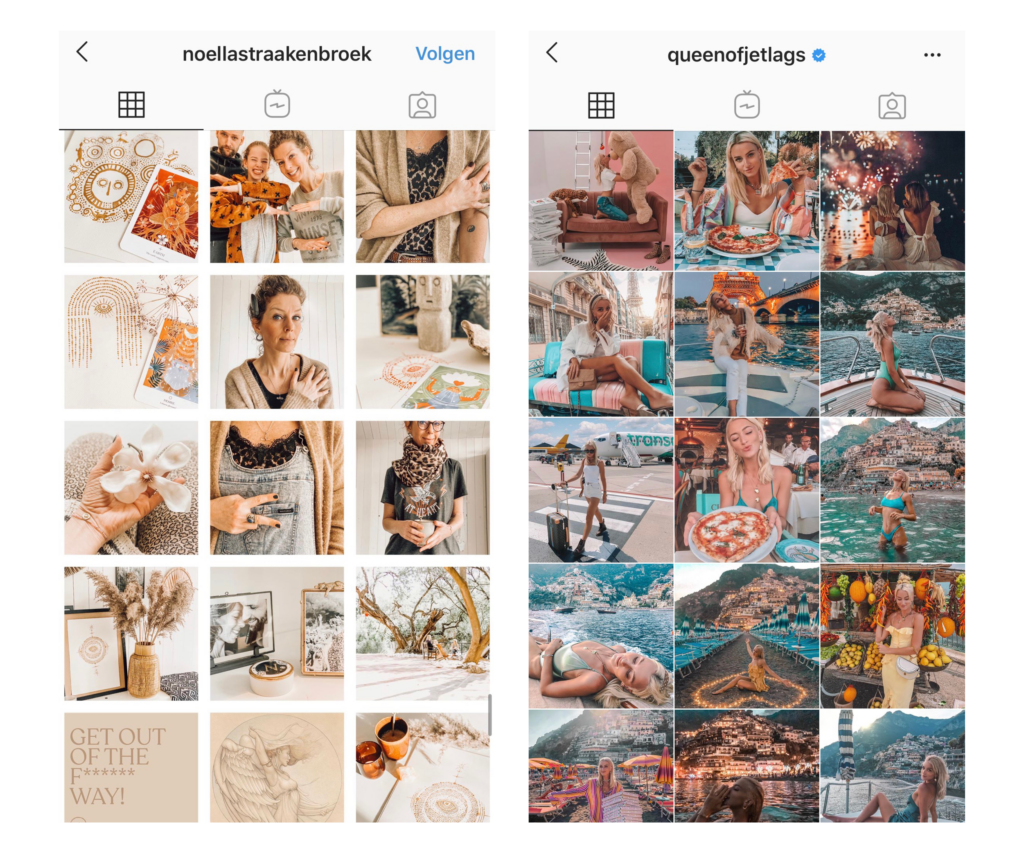 Free presets
1. Summer Travel Preset
Transform your vacation photos with this exclusive preset pack. These presets come in a warm and cool version that will lighten, brighten and add color to your photos. Create the perfect light, airy aesthetic that works on both indoor and outdoor images. Click here to download the files.
2. Bright Moody Preset
This preset got more brown tones to it, but it will still give your photos a brighter effect. You can use this one for portraits, flatlays, buildings, brick wall-pictures, travel pictures etc. It gives a cosy and warm vibe to your pictures without taking away from their brightness too much. Click here to download the files.
3. Bright Pastels Preset
This preset is one based on pastel and Spring colours. Click here to download it.
4. Minimal Preset
This Lightroom preset is clean, bright and minimal. It's more of a luxury preset which is perfect for pictures with a lot of whites, white backgrounds, bed sheets, white fur, white elements / objects + warm colors, browns, greens or whatever you want to set your tone with. Click here to download the files.
5. Vintage Travel Preset (Desktop only!)
This last free preset offers you three beautiful looks to make your photos look vintage. They work with photos from morning to broad daylight in the afternoon to sunset time when things are a bit darker. They're especially awesome if you're looking for pink Lightroom presets as they all have a bit of a feminine touch to them. Click here to download the files (and scroll down).
How to create your own preset
If you're an Adobe Lightroom user, learning how to save a preset can make your workflow much smoother. I'll explain how to create your own Lightroom presets in a few quick steps.
1. What sliders do you use frequently in Lightroom? That's the starting point for creating a preset. There are sliders for color, ton, contrast, vibrancy, exposure, and elements such as white, black, and shadows. You can edit all of these controls in detail view using the Profile, Light, Color, Effects, Detail, optics, and Geometry panels.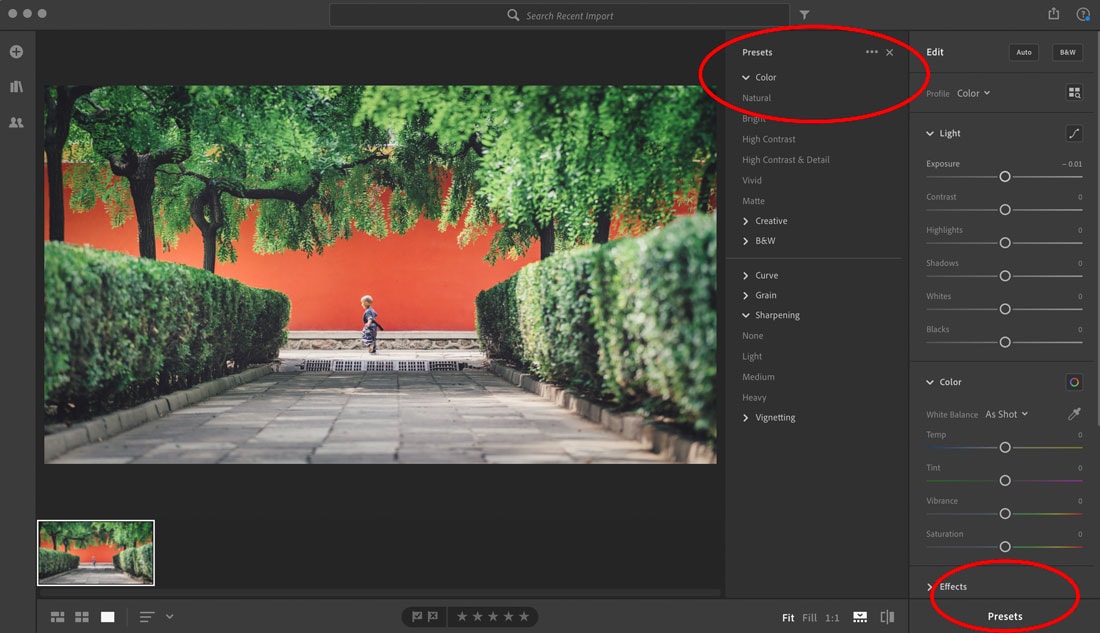 2. Once you know what editing controls would serve you best, you can create the Lightroom preset. Open presets from the Edit icon, then choose Create Preset to add a new preset. The nice thing about presets is that if you don't get it right the first time you can continue to edit the preset and make adjustments later. Pick a name for the preset you just created and it will save in Lightroom in the User Presets area.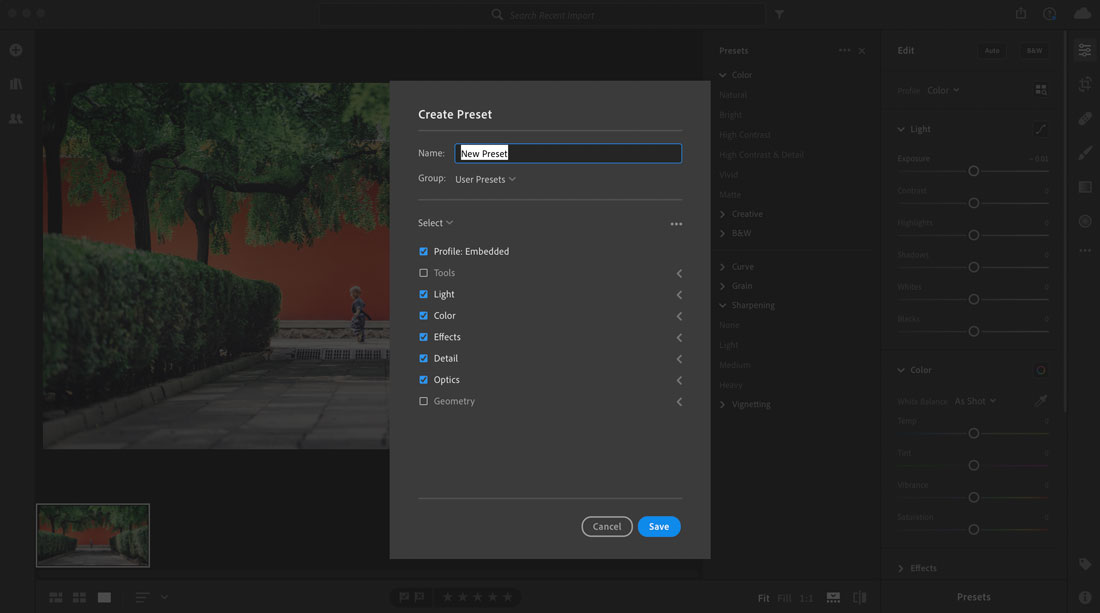 3. Organize Presets for Easy Access. Use a preset name that tells you what it does. Names like Preset1, Preset2, etc. are not helpful. A name like Pink, Bright or Sunshine Blowout can tell you exactly what the tool does for later use.
4. Once you have created and saved your Lightroom preset, it's time to test it out. Open the photo you want to edit and then open the Presets panel. You can preview how a preset will impact the look of a photo by hovering over the selected preset without clicking. If you like it, click the preset and the changes will apply to the image. Now your image has a preset and it's ready to download or share on your social media!
Although it might be tricky the first time you create a preset, learning this tool and functionality can save you a lot of time in the long run. It will make editing that much easier and help you create consistent edits and image styles that you can reuse with just a click. Do you use a lot of presets for your photos?
Lots of love,
Sofie ♡