Motivation encourages a certain behavior because you think you have a goal that you want to achieve. It's an inner strength that drives you to do something with passion, determination and enthusiasm. But being in quarantine for more than two months might make it a lot more difficult to stay motivated. Although you can do so much more than you think. So I've made a list of 10 effective methods on how to motivate yourself. Enjoy reading!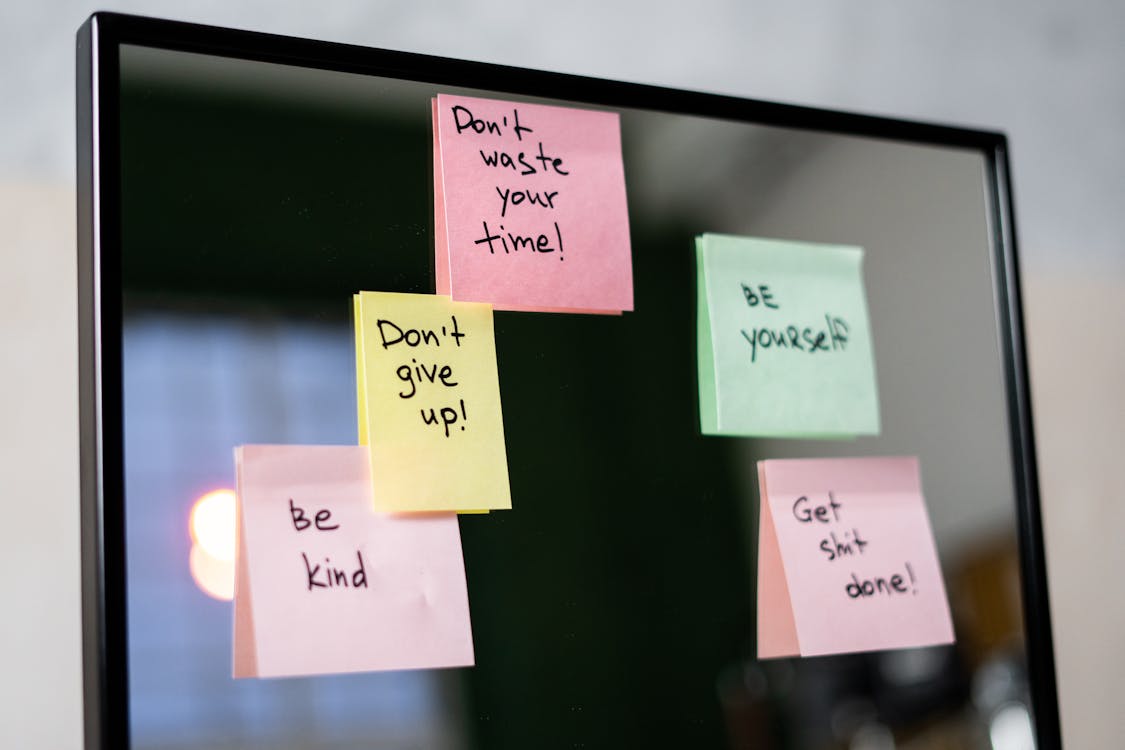 1. Find your passion

Why do you get out of bed every morning? What's your passion? Do you like to try out new things? Do that more often! If you love your work, then you enjoy it. And if you enjoy something, you perform better, which is of course very good for your motivation.
2. Finish your tasks
I'm always so excited that I often start on different things at the same time and find it difficult to finish them. Unfinished business keeps haunting us in our minds and gives us a lot of unnecessary stress. They prevent you from focusing on other things. A golden rule: if it can be done in less than 5 minutes, do it now. Get rid of it. When it is finished, it will give you a lot of satisfaction.
3. Clean up your workplace
What gives a lovely clean feeling is tidying up. You don't have to do your whole house right away, but start somewhere. Your desk, for example. It also makes your head nice and tidy. A clean workplace provides the necessary motivation.
4. Get up on time
It is wonderful to stay in bed for a while but it often causes unnecessary stress. Various studies have shown that it is easier to learn new habits in the morning. So instead of dragging you to the gym after work, you increase your heart rate better before work. The same goes for studying. Don't stay behind your books until the early hours. Get up early, take a walk and then get started.
5. Remove anything that distracts you
Make sure nothing distracts you from your goals. Think of things like other people interrupting you, a messy room that annoys you or a certain sound that irritates you. Did you know that highly sensitive people are very sensitive to their environment?
6. Surround yourself with people who give you a positive energy
Sometimes you have people who take all the energy and motivation out of your body. Complainants, naggers, people who slow you down because they don't dare to follow their dreams or goals. Stay away from those negative people and seek contact with people who motivate you. Stay away from people who patronize you about your ambitions.
7. Keep all the advantages in your mind
Make your goal so big and attractive that the problems that appear are small in proportion to what you want to achieve. Think what it will do to you if you have already achieved those goals. Focus your thoughts and actions solution-focused, think in possibilities and be open to new ideas.
8. Avoid negative thoughts
Sometimes it just gets tough and then a negative thought comes along. That can happen and there is nothing wrong with it. But don't get stuck in it. When you go along with what doesn't work, your motivation disappears. When you are in such a moment, let your thoughts rest for a moment. Take a walk, listen to some music and then focus on what works.
 9. Work Hard, Play Hard
Provide enough rest and relaxation. Laugh a lot, see your friends and family. You don't have to work hard all the time. By letting go of everything now and then, you will be able to focus harder to achieve your goals.
10. Believe in yourself
It may sound a bit silly, but people who think they have a lot of willpower are more motivated. Several studies have shown that individuals who believe that willpower is an important motivator, were less procrastinating. So, it's time to change the background of your desktop to a great inspiring quote!
Motivation is something that needs to be worked on, on a daily basis. A motivated person is stronger and more resilient. You will see that it has an effect on your charisma. 
Lots of love,
Sofie ♡