Are you counting down the days until you're allowed to travel again? Then you should definitely read this blog post! I love traveling and I've been to several cities and countries. If the coronavirus didn't ruin my plans, I was going to Dublin, Amsterdam, London and Milan this year… When I talk with people about traveling, I usually get one question, "How can you afford to travel so much?" Well, I explain all my secrets and tips down below. Enjoy reading!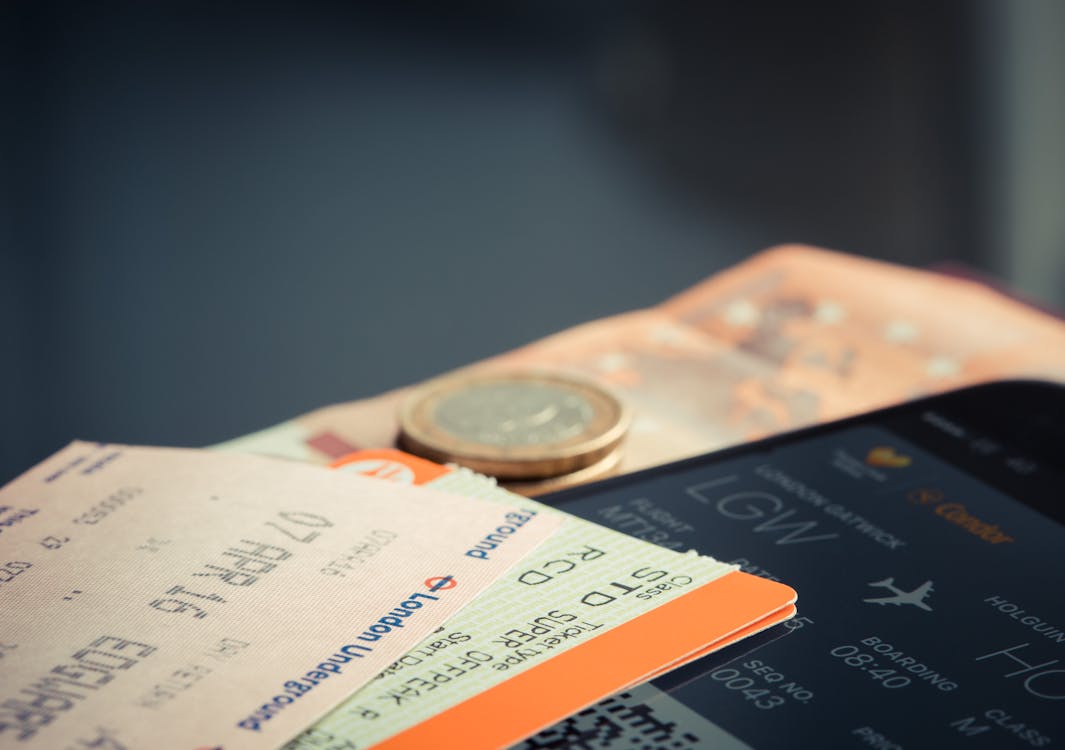 Travel out of season
If you can: travel outside the high season. Because your trip is way cheaper off-season. It might sound easy, but it is harder to avoid traveling during the (school) holidays then you think. Research the best time to visit the country you're planning on going to and then travel just before or after these dates. Hotels and airlines lower their prices to attract customers during this time. Plus: you can visit all the nice places without too many tourists around you.
Stay at a hostel or AirBnB
I know it's very comfortable to stay in a fancy hotel, but the price tag is often high. A way cheaper alternative is Airbnb, where you can rent a whole apartment for yourself or a private room in a shared flat. I stayed at several AirBnBs and what I also really like about this kind of accommodation, is that you can find an apartment in the middle of a big city or together with the locals. A second cheaper option is a hostel. There are even hostels especially for youth or backpackers. The only 'negative' thing here is that you won't have much privacy. Rooms are often shared and bathrooms communal. But, when you think of the price you'll pay, it won't be that hard.
Book airline tickets through search engines
Use flight ticket search engines that compares hundreds of ticket providers and displays the cheapest. So first, search your flight using a search engine before booking directly with the airline. I recommend search engines like TravelUnlimited, CheapTickets or Momondo. Booking a trip should be easy and by comparing fares of flights through these websites, everything is nicely in one place. Just because RyanAir claims they're cheap, doesn't mean you actually need to fly with this airline. There are plenty of alternatives if you take a closer look…
Use a city pass during city trips
Always check if the city you're going to has a city pass. Most cities have city passes for 24, 48 or 72 hours in which you can travel by public transport and visit museums and other places of interest for free or at a special discount. Would you like to know more about a city? Many cities offer free walking tours, in which a local shows you the best places in the city based on a non-compulsory donation. For example, I've already discovered Paris and Budapest with this kind of free tours.
Travel to cheap destinations
Travel website Skyscanner once compiled a list of the cheapest holiday destinations in the world. Hungary appears from the research to be the cheapest. Followed by Bulgaria and Greece. Do you want to visit a cheap destination outside Europe? Then consider India or Vietnam as your perfect destination.
Consider alternate airports
Alternate airports often offer cheaper rates and sometimes serve local airlines that are much more cost effective than the large airlines. By using local airports for European flights and neighbouring international airports for intercontinental flights, you can save tens to hundreds of euros. Some airlines even offer combi-tickets. For example, a flight combined with a high-speed train ticket to the airport where that airline's home base is.
Visit friends who are on Erasmus or are living abroad
Do you have friends or family in faraway places? Then stop hesitating and visit them! Having friends and family in different countries is a fantastic excuse to go traveling. And there is no better way to experience new cities than with locals. They might let you stay at their apartment or house and you can save a lot of money on other travel expenses. I've done it before and I definitely recommend it! And I'm sure your friend would love to have some visitors.
All we can do now is pray that we can and may go on holiday this summer or this year… Do you have a favorite destination you're going to visit right away? I can't wait to go to a sunny destination or to discover a new city during a city trip. 
Lots of love,
Sofie ♡